Now that I'm writing solely about ethical fashion, people have been asking me for tips to help them transition into conscious, happy lives that reinforce positive social change.
The fundamental rule of ethical living is learning to be happy with less. However, we've all got to buy stuff to sustain our productivity, well-being and fuel our creativity. I can offer a few ethical hacks to guide your decisions when it comes to wardrobe and lifestyle choices.
I collaborated with my friends at Orange Harp, a curated mobile marketplace that connects shoppers with socially-conscious makers, on this post to showcase how technology is making ethical fashion more available, and more accessible.  Sayonara fast fashion!
For the inchoate ethical shopper, here are a few ethical hacks to help you shop:
#EthicalHack 1: Add a touch of  nature in your living environment.
It may be the age of the micro apartment, but adding a some nature to your living space serves as a subtle reminder to keep the earth in mind. Add an airplant to this upcyclced wood planter to remind you of your impact.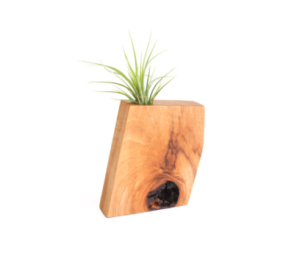 #EthicalHack 2: Pick multipurpose items. 
A handbag for every occasion is a wasteful way of the past. This clutch is an all-you-need piece appropriate for day or night.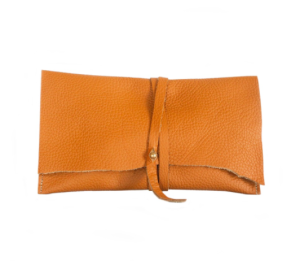 This plaid skirt by Jessica Faulker can play the role of sophisticate for the cubicle or counterculture for the corner bistro. The versatile print and shape give it equal weight for any occasion.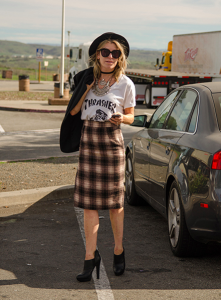 #EthicalHack 3: Find unexpected ways to eliminate waste.
My guess is, you've already got a reusable water bottle, maybe even a lunchbox, but I bet you haven't considered the the waste you generate from small things like plastic makeup cases. Ecco Bella offers refillable eyeshadow and blush cases so you can change your color on a whim without generating waste.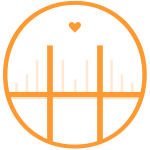 Download Orange Harp to shop all these picks and more with promo code "THEPEAHEN" for 15% off until October 31st.
Do you have ethical hacks?  Share them with us! Tweet to @PeahenBlog and @OrangeHarp using the hashtag #ethicalhacks with your tips. Orange Harp will pick their favorite tip and the winner will get this charm necklace by Zelma Rose, a brand devout to made-in-the-USA sourcing and the Wounded Warrior Project.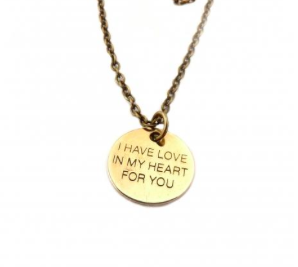 Read my related post about ethical fashion apps. Update: Orange Harp has been featured as one of Apple's Best New Apps!