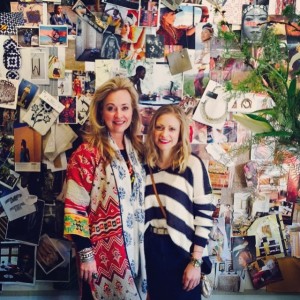 A few weeks back I started prepping for a trip to Charleston with my recently acquired knack for scouring blogs for locavore restaurants and design havens.
After a half-day descent into a Charleston click hole and an overly ambitious restaurant list, my research led me to a style gem – Ibu Movement.
I was intrigued by what the Charleston brand promised online – empowering a worldwide web of women through a collection of luxury garments – and curious to see it in action.
I reached out to the owner on a whim and quickly found my instinct was on point. Susan Hull Walker, the store's omnipresent designer, reached out about her line and invited The Peahen to cover her store's grand opening in the center of Charleston's most sought after retail address, King Street.
During my visit, I sat down with Susan to chat about Ibu and ethical fashion in the south.
Trust me, what she's cooking up is better than the city's shrimp and grits…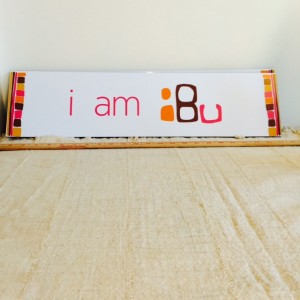 Ibu's roots
"I live my mission to tell women's stories," Susan told me when I asked about ibu's central tenant.
She started ibu out of her home in 2013 after attending Harvard Divinity School, a two decade stint ministering in California and Charleston, and – ultimately – returning to SCAD to study weaving. Susan took on the latter part of her studies to master what she considered was a womans' way of speaking through history – textiles.
After finishing school, she continued her mission to honor textile traditions and social change by traveling to meet artisans across the world.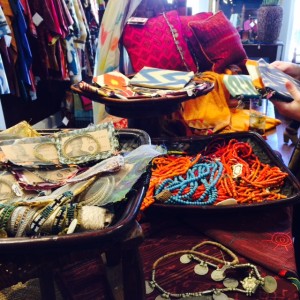 A new model for ethical fashion
"I've loved meeting all the women," she said. "Their textile traditions are layered and storied. When I create ibu collections I work hand-in-hand with them to preserve their tribal identities and culture."
Susan is changing the ethical fashion model in the South's Holy City.
She has a two-pronged approach. With ibu, she has introduced a business model where she designs and partners with indigenous women from countries like Kyrgyzstan, Laos, Madagascar, Chiapas and South Sudan to create garments that work for ibu and the Charleston market.
In her previous line and fledgling ethical model, ILLOOMINATA, she scoured for vintage finds – think jeweled Saris from afar markets– and repurposed the textiles with her own workmanship.
Susan lists her primary demographic as Charleston's five million visitors that traverse King Street each year. Judging by the amount of city kinfolk that sifted through indigo scarves and kimonos over pimento sandwiches – I'd say she's also making headway with the established locals.
"I don't believe in selling inexpensive trinkets to tourists" she said. "The model of commercializing artisan goods waters down the element of change making."
Her garments and home goods run pricier than most lines that tout an ethical fashion label. They are; however, a strong reflection of sourcing, preservation and a standard of quality that helps artisans achieve creative and financial independence.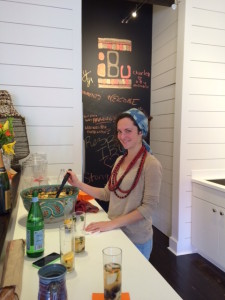 The new digs
Gradually, Susan has cultivated a team to give ibu legs. I met her business manager, seamstress and operations manager, while shopping at the grand opening.
They are nestled comfortably above the King Street retail bustle in a second floor alcove. Tucked up the inconspicuous steps, a front bay window is laden with ethereal prints, cubbies are brimming with beaded jewelry and the wood floors creak just enough to lend established character.
"It's a destination," she told me – excitedly – as she greeted a shopper making her way back to the sewing studio for bubbly.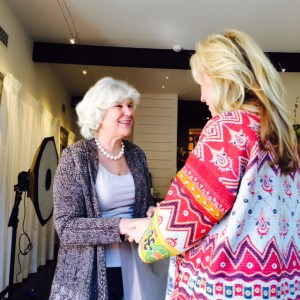 Ibu's next move
In addition to meeting new artisans, Susan plans to expand the rooftop into an area where she can serve and educate the community about her work.
"I try not to get too earnest in my work," she told me. "Ultimately, it's about balancing the artisans' viewpoint and the desirability of the goods themselves."
If she's not in Ethiopia or Myanmar starting a collaboration this year, you can find Susan at 183 King Street. Don't miss the rooftop view…
She's the ultimate southern citizen. Susan, The Peahen is ibu's newest ally.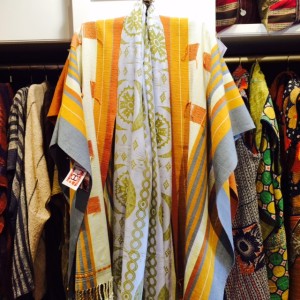 My ibu picks: