I've been keeping tabs on ethical fashion designers lately in attempt to build out my shop ethical fashion page.
When I was hunting online, I noticed a trend. Distinct aesthetic looks and manufacturing practices have evolved across regions. In the traditional fashion realm you can count on the Americans to sport mesh, without the sport; the Brits to rock a brand of Chuck Taylor, sartorial grunge; and the Italians to prudently tailor their looks to the nth degree. This trend of design by region is also taking shape in ethical fashion.
Style specific to country, city – heck, even block – is nothing new.  So why does this matter? Because ethical fashion is in its formative years and there's potential to go beyond style and harness ethical practices that are emerging in some counties and apply them to others.
At this point, I've done a good amount of ethical shopping to see that Australia/New Zealand, Scandinavia, Germany and Britain are turning out the most ethical talent. Broadly speaking, the concentration of ethical design is coming from either progressive governments or competitive business environments that incentivize sustainable and ethical practices. It's worth examining why, and taking note.
Here is what they're doing it right and what can be learned:
What do Australia and New Zealand do well?
Branding and selling the ethical lifestyle.
Chances are, if you happen upon a random ethical brand online there's an AU in your html bar. That's because for Aussies, ethical is part of an enviable lifestyle – not just reserved for the mountain climbing, granola set as in the U.S. Aussies have even created an established measuring system to see if brands meet their high standards. Check out Good on You to audit brands in your wardrobe.

Similarly, New Zealanders live with similar principles. They're also geographically closer to the source of inexpensive fashion labor and, thus, much more likely to feel any negative repercussions of their actions in the supply chain process. Take the indie brand KowTow, for example, which partners directly with workers in Kolkata to ensure fair labor benefits and a smoother supply chain for the entire fashion ecosystem.
What does Scandinavia do well?
Infrastructure and incentive regulation.
Fashion weeks in Scandinavian countries are less about couture and more about climate. They've got action plans, strategies, government infrastructure and case studies to back up their fashion. What's more? The clothes are innovative beyond belief. I'm talking about your you, Nudie and you, Nurmi.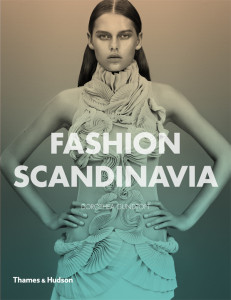 Check out Copenhagen Fashion Week's focus on sustainability. Think we'll see this at NYFW anytime soon?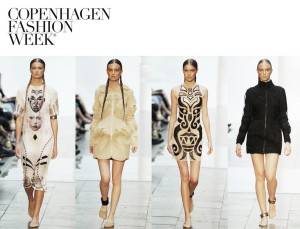 What does Germany do well?
Bringing regulators into the fashion conversation. I'm pretty much specifically talking about Berlin here.
The city is known for putting sustainable and conventional fashion side-by-side in equal measure – see this post by UrbanMeisters about how they organize their fashion week to showcase ethical designers. This is one of the only major fashion show to attract policy regulators and government officials. This year, Berlin Fashion Week hosted panels where influencers discussed things like: regulations in the UK, supply chains and transparency.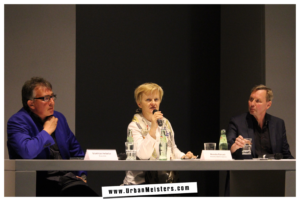 What does England do well?
Ethical has gone so mainstream in The Big Smoke that boutiques and local shops have popped up to accommodate growth. In the U.S. we have to hunt down disparate brands online. Most of the brands I cover on The Peahen – read People Tree, Ace & Jig – are at Londoners disposal when they're out for a casual cup of tea.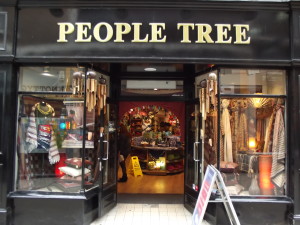 What does the US do well?
It's gotta be something, right?
While the U.S. has fallen flat in developing a full-blown ethical fashion industry, two major achievements shouldn't go unrecognized.
First off, we firmly dominate the luxury market. Unless you can prove me wrong, I haven't seen ethical luxury on the caliber of Maiyet, Stella McCartney and Edun. They are the [now retro] frontrunners in using ethical materials and employing fair trade practices.
We also know the power of a celebrity endorsement. Yes, it's a sell-out ploy, but the market in the States demands it. Take Amour Vert as an example, the eco brand of chic basics has been around since 2010 slowing gaining steam. With one snapshot of Olivia Palermo in a basic tee, the brand made up for five years of moderate growth within hours. Oh, reality.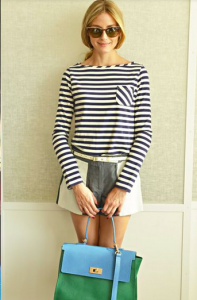 The U.S. has started to scratch the surface with accessible brands like Everlane and Need Supply, but we are starved for more business incentives and brick and mortar retailers to create mass appeal. Ethical business is often squelched by fast fashion unless it find a unique selling point. My hope is that these notes will help the industry figure out what's working and what isn't to make ethical fashion a business force across the globe.
A special thanks to my fellow writers at Ethical Writers Coalition, who provided inspiration and information for this piece.